Alaska Reid has announced her debut full-length, Disenchanter. Co-produced with A. G. Cook, the follow-up to the singer-songwriter's 2020 EP Big Bunny will be out July 14 via Luminelle Recordings. Check out a video for the lead single 'Back to This' and scroll down for the LP's cover art and tracklist below.
'Back To This' was inspired by a hike in the Absaroka-Beartooth Wilderness, where Reid came across a group of forest service workers on a break. "It was late summer and they looked happy and dusty," she recalled. "It was like a painted reverie from a classical painting. I fantasize about other people's lives, other people's professions, and writing is a way I can approximate what it must be like to be someone else. So this song is about stumbling upon a scene in someone else's life and wanting to be a part of it, but it's also about wondering if I ever seemed as cool or as worthy as those smokejumpers did.I also had this idea of looking back at a photo and wondering why, at the time, I did not feel like the version of myself looking back in the photo."
Elaborating on the inspirations behind album, Reid said: "I read a lot of fantasy, and there's a character I was introduced to called the Fiend Folio, who can absorb the power of magical objects by coming in contact with them, and in turn, drains the magic from them, disenchants them. Maybe it's morbid, but a writer takes an experience and turns it around and around, looking for what makes it worth paying attention to, what makes it enchanting, and in doing so, drains some of that magic and metabolizes it into something that belongs to them."
Revisit our Artist Spotlight interview with Alaska Reid.
Disenchanter Cover Artwork: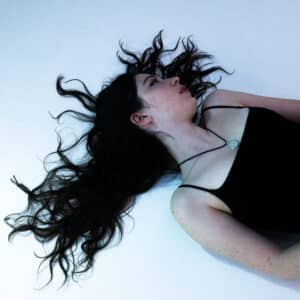 Disenchanter Tracklist:
1. French Fries
2. Dogs & Girls
3. She Wonders
4. Leftover
5. Palomino
6. Back To This
7. Arctic Heart
8. Always
9. Seeds
10. Airship