24 Recipes That Make the Grains in Your Pantry Exciting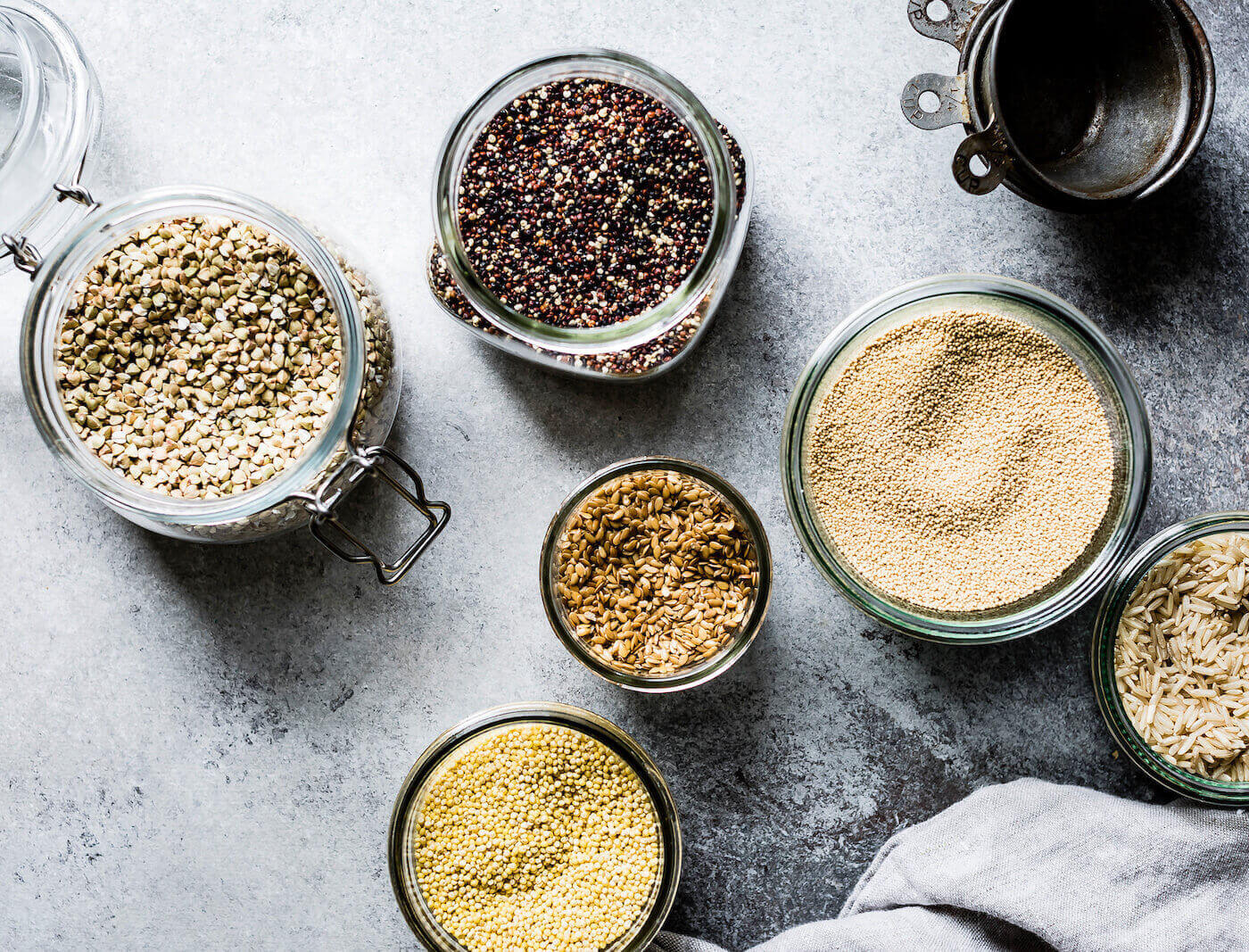 Grains are affordable, shelf-stable, and incredibly versatile. At first glance, they may not be the most thrilling item in your pantry, but what grains lack in pizzazz, they more than make up for in flavor, nutrients, and culinary range. These are the recipes that get us excited about cooking with grains.
Oats

A tasty breakfast and after-school or midday snack.

Brimming with savory flavors: rich chicken stock, earthy mushrooms, and salty-umami seaweed.

We doubled down on the coconut flavor here, using coconut sugar as a sweetener and coconut butter to add richness.

Millet

Make the relish while the millet is cooking to allow all the flavors to meld together.

The millet makes a filling base for a lunch bowl and adds textural contrast to the crunchy bok choy. Sardines and avocados pack this dish with micronutrients and sensible fats. And it's all topped with salty furikake.

Rice Buckwheat

Grain bowls have become a staple throughout California—they're a great way to showcase seasonal bounty, and this breakfast version is a cozy start to the day.

Charred peppers plus nutty buckwheat and creamy tahini dressing makes for a dream dinner.

Quinoa

Fresh mint and toasted sesame seeds add nice depth to two of our favorite ingredients, sweet potato and kale.

Creamy squash, hearty greens, and quinoa are good on their own, but the briny anchoïade takes them to another level.

We took inspiration from the traditional Korean dish bibimbap. It translates to "mixed rice"; we gathered our favorite bits and bobs we had in the test kitchen and mixed them into a bed of rice. The crispy quinoa is a fun textural surprise next to the creamy avocado and chewy brown rice.

Barley

Miso with mushrooms is great. Barley with mushrooms is great. We combined them in this super warming dish.

Porridge inspired by our favorite chai and London fog tea lattes.

Freekeh and Bulgur

A love letter to the olive bar. Packed with marinated vegetables, freekeh, kale pesto, and crunchy, salty, spicy sunflower seeds.

If you relish food that you can eat with your hands, you'll take pleasure in assembling and eating these salad wraps.