10 TV shows to watch this February
(Image credit: Aaron Epstein/Netflix)
Killing Eve bows out, The Fresh Prince of Bel-Air gets a gritty reboot and the Jack Reacher novels are adapted for the small screen – Amy Charles lists this month's unmissable TV.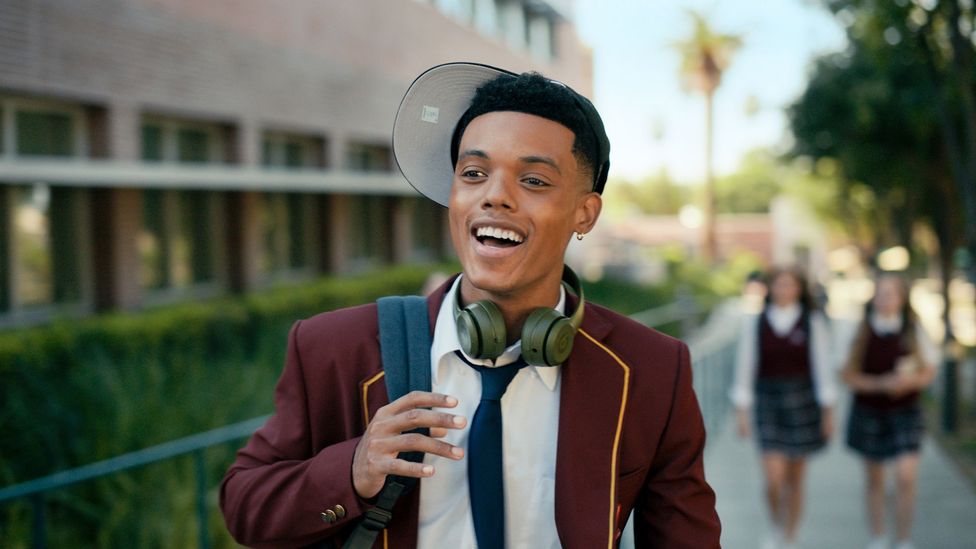 Bel-Air
The Fresh Prince of Bel-Air was one of the '90s defining sitcoms, turning its star Will Smith into one of Hollywood's most bankable names, and spawning "The Carlton", a dance seen at weddings, in nightclubs and even on Dancing With the Stars. In 2019, Morgan Cooper uploaded a mock trailer to YouTube, reimagining the sitcom as a gritty drama about Will turning his life around. It went viral, and was spotted by the real-life Will Smith, who loved it so much he brought Cooper on board to help turn it into reality. Bel-Air is not a sitcom, but a serious reboot set in the present day, tracing Will's journey from the West Philadelphia streets to the Bel-Air hills, and the stark culture shock he experiences. Newcomer Jabari Banks is the lead, and the rest of the cast includes April Parker Jones as Will's mum Viola and Adrian Holmes as Uncle Phil. Watch the trailer here.
Bel-Air premieres on 13 February on Peacock in the US, and on 14 February on Sky/Now TV in the UK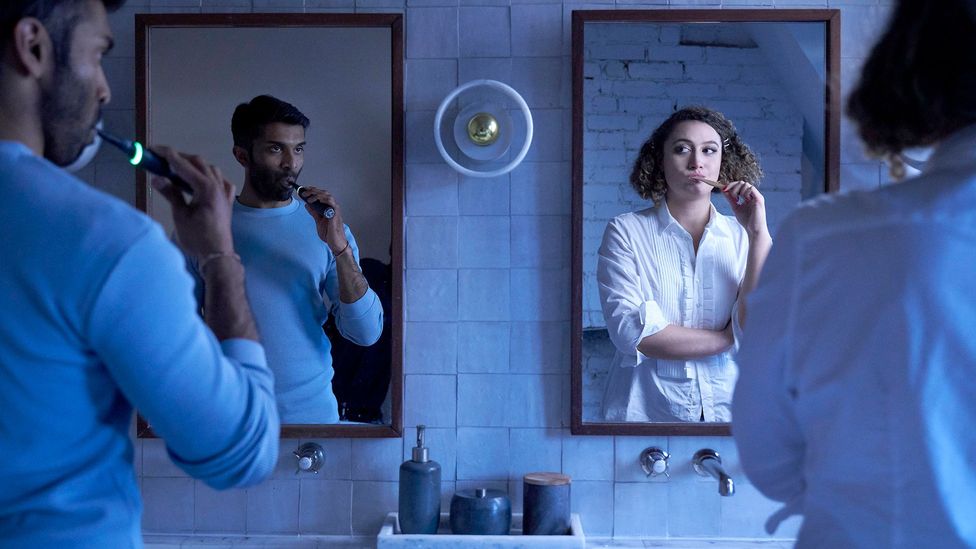 Starstruck
Rose Matafeo's excellent rom-com about accidentally falling for an internationally famous movie star, which was named one of BBC Culture's best TV shows of 2021, is back for a second series. It follows Jessie (Matafeo), a hapless New Zealander living in London, as she navigates holding down multiple jobs, being far from home, and of course: dating. The first series ended with her and celebrity beau Tom (Nikesh Patel) deciding to give things a go, but now Jessie must face up to the realities of that decision. Minnie Driver, who stole the show in the first series, is set to reprise her role as Tom's agent, and Russell Tovey (Years and Years) is joining the cast. Speaking to The Guardian at the end of last year, Matafeo revealed that they started shooting the second series the day after the first one premiered, saying it will be "in keeping with [its] spirit".
Starstruck series two premieres on 7 February on BBC Three and BBC iPlayer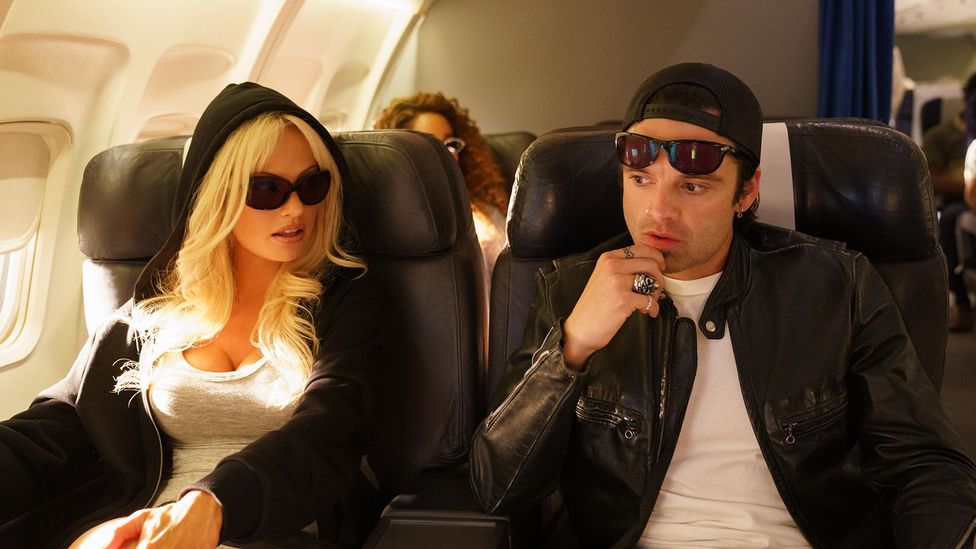 (Credit: Erin Simkin/Hulu)
Pam & Tommy
In 1995, newlywed couple Pamela Anderson and Tommy Lee's sex tape was stolen from their home and leaked online. The case snowballed into one of the biggest celebrity stories of the decade, and now, 27 years on, it has been reimagined as a miniseries. Starring Lily James (Baby Driver, The Pursuit of Love) as Anderson and Sebastian Stan (The Falcon and The Winter Soldier) as Lee, promotional material for Pam & Tommy promises it's "a love story, crime caper and cautionary tale rolled into one". But it's not without controversy. Pamela Anderson did not give her consent for the show to be made, with BBC Culture's Laura Martin writing: "the show will end up being a big conversation-starter, most likely, but it feels like grubby stuff that, sadly, has facilitated the real-life victim being unwantedly pushed back into the headlines for an episode she'd likely rather forget." The series also stars Seth Rogen (an executive producer, too), Nick Offerman and Taylor Schilling. Watch the trailer here.
The first three episodes of Pam & Tommy are available now on Hulu in the US and Disney+ in the UK, with subsequent episodes being released weekly
Reacher
If you're into crime thriller novels, there's a high likelihood you've read a Jack Reacher story. According to Forbes, more than 100 million copies of the 26 Jack Reacher books by Lee Child have been sold, with the foreign rights being sold in 49 languages and 101 territories, while there have been two Jack Reacher films starring Tom Cruise. Now, this small-screen adaptation has been developed, with the first series being based on the first novel, The Killing Floor. For the uninitiated, Jack Reacher is a retired military investigator, who lives a nomadic life drifting from town-to-town, carrying only the barest essentials. In this series, Jack Reacher has just left the army and turns up in a quiet town when suddenly he's arrested for murder. Now, he must prove his innocence in the only way he knows how. Alan Ritchson (Teenage Mutant Ninja Turtles) is the titular character in this adaptation, and at 6ft 2in, he approximates the physicality of the written Reacher  – who is canonically 6ft 5in with a 50-inch chest – a lot more closely than Cruise. The cast also includes Malcolm Goodwin (iZombie), Willa Fitzgerald (Little Women) and Hugh Thompson (Forgive Me). Watch the trailer here.
Reacher is released on 4 February on Prime Video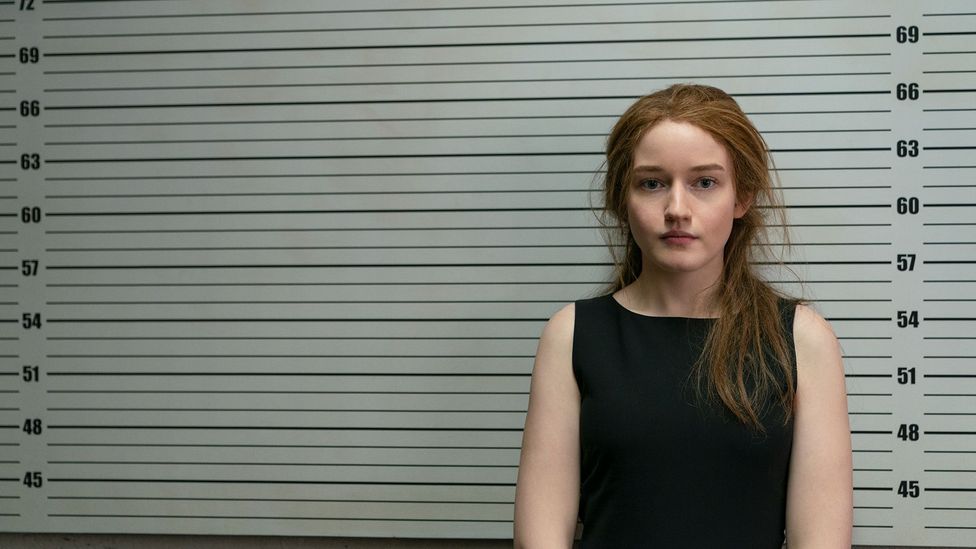 (Credit: Nicole Rivelli/Netflix)
Inventing Anna
The story of Anna Delvey, aka Anna Sorokin, aka the "Fake Heiress", gripped the world in 2019, when she was found guilty of tricking banks, hoteliers and friends out of hundreds of thousands of dollars. She posed as a Germen heiress, attempted to secure a loan, went on lavish spending sprees and lived the high life in an exclusive hotel, surrounding herself with the rich and powerful, who were duped as to her identity. Now, her stranger-than-fiction story has been adapted by production company Shondaland, creators of Bridgerton, Grey's Anatomy and Scandal, for Netflix. Inspired by the New York Magazine article which first brought her case to prominence, this miniseries stars Ozark's Julia Garner as Anna and Veep's Anna Chlumsky as Vivian, the tenacious journalist trying to expose who she really is. The rest of the cast includes Laverne Cox (Orange is the New Black), Arian Moayed (Succession) and Terry Kinney (Billions). Watch the trailer here.
Inventing Anna is released on 11 February on Netflix
(Credit: Elizabeth Morris/ Showtime)
Super Pumped: The Battle for Uber
Where did Uber come from? One day, we were all hailing cabs the old-fashioned way, and then suddenly, catching a ride was done by app. Enter: Travis Kalanick, co-founder and former CEO of Uber, who built one of Silicon Valley's giants and stepped down after a series of scandals involving sexual harassment and the company's macho office culture. This dramatisation of New York Times journalist Mike Isaac's book of the same name tells the remarkable story of Kalanick's rise and fall, and stars Joseph Gordon-Levitt (500 Days of Summer) in the lead. Uma Thurman (Kill Bill) is Ariana Huffington and Kyle Chandler (Friday Night Lights) plays venture capitalist Bill Gurley. Co-created by Brian Koppelman and David Levien, two of the team behind Billions, Super Pumped looks set to take an unflinching look at 21st-Century capitalism, and the lengths people will go to win. Watch the trailer here.
Super Pumped: The Battle for Uber premieres 27 February on Showtime in the US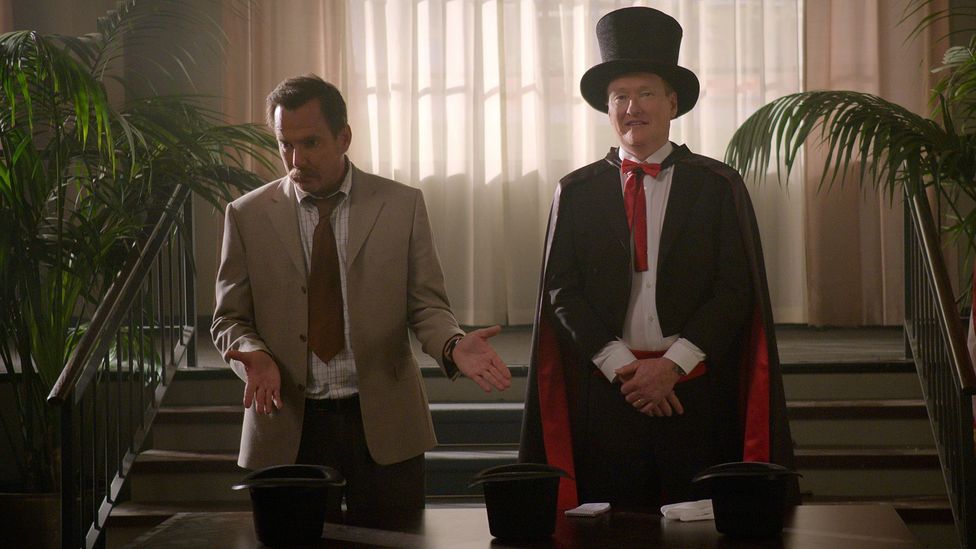 Murderville
Sometimes, murder mystery plotlines can be so outrageous, it feels like the actors were just making it up as they went along. Well, in Murderville, they really are. Adapted from the BBC comedy Murder in Successville, it stars Will Arnett as Senior Detective Terry Seattle, who must solve a murder with a guest co-star, who has no script or any idea how the story is going to pan out. The celebrities joining Arnett in this first series are Annie Murphy, Conan O'Brien, Ken Jeong, Kumail Nanjiani, Marshawn Lynch and Sharon Stone, in what looks set to be February's silliest caper. Improv can be excruciating when done badly, but when it's done well, there's nothing better than a belly laugh at a truly off-the-cuff moment. Speaking to the Hollywood Reporter, Arnett gave credit to his co-stars, saying "I do think people liked the idea that they could come in, they didn't have to learn any dialogue and they could be themselves and just go for a ride… And if it all goes sideways, I'd have to go sideways too." Watch the trailer here.
Murderville is available now on Netflix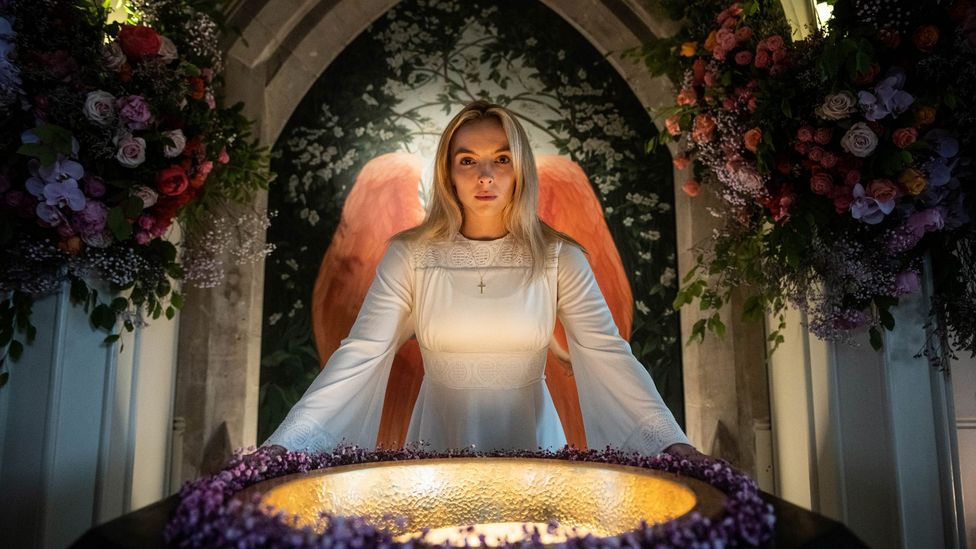 Killing Eve
Eve and Villanelle have chased each other for three series now, and with this new run being its fourth and final one, it's likely to be an explosive ending for the killer frenemies. At the end of series three, Eve (Sandra Oh) and Villanelle (Jodie Comer) agreed to never see each other again, a resolution which seems highly unlikely given the history between these two. In an interview with Variety, Comer said: "Although all good things come to an end, it's not over yet. We aim to make this one to remember!" The two leads will continue to be joined by Carolyn (Fiona Shaw) and Konstantin (Kim Bodnia), while the senior member of assassin group The Twelve, Helene (Camille Cottin), will become a regular. When asked about what viewers should expect from series four, Killing Eve's executive producer Sally Woodward Gentle told Entertainment Weekly a central theme was: "What do you do when you have to acknowledge to yourself that there's a darkness that you can't push down anymore? And that's very much an Eve thing." Watch the trailer here.
Killing Eve series four premieres on 27 February on BBC America and AMC+ in the US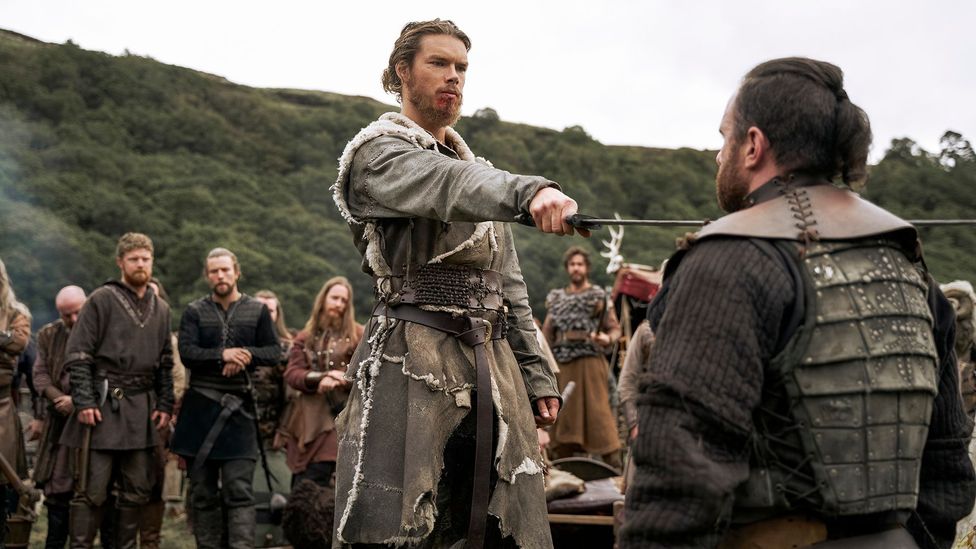 (Credit: Bernard Walsh/Netflix)
Vikings: Valhalla
Spring 2022 seems to be the season of the Viking, with Robert Eggers' star-studded The Northman coming to the big screen, and the TV show Vikings getting a new sequel/spin-off on Netflix. Valhalla is set more than 100 years after the end of the original series, and will continue its brand of blending history with fiction, exploring the lives of famous – and infamous – Vikings, including Leif Eriksson (Sam Corlett, The Chilling Adventures of Sabrina), Freydis Eriksdotter (Frida Gustavsson) and Harald Hardrada (Leo Suter). Creator and writer of the original series, Michael Hirst, has handed the reins over to Jeb Stuart (who wrote Die Hard, among other things) this time around. In an interview with Collider, Stuart said: "the pacing is different on Valhalla than it is from Vikings," so expect a pacier, more action-packed series. Watch the trailer here.
Vikings: Valhalla is released on 25 February on Netflix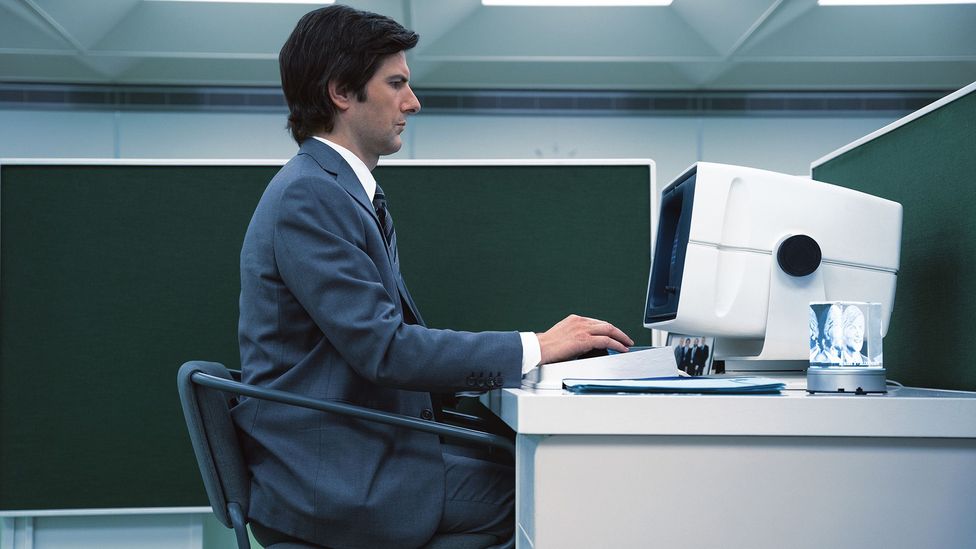 Severance
One of the most intriguing Apple TV+ projects of recent times is this workplace psychological thriller, about a corporation whose  employees have agreed to undergo a procedure called severance, where their memories are divided. This means when they're at work, they can't remember anything about their personal lives, and as soon as they leave the office, every memory of their jobs is gone. Billed as an experiment in work-life balance, this Ben Stiller-directed series looks set to go deeper, asking what kind of a workplace – or person – would undergo this treatment? Parks and Recreation's Adam Scott heads the cast alongside Patricia Arquette (True Romance) and Christopher Walken (Catch Me If You Can). Watch the trailer here.
The first two episodes of Severance are released on 18 February on Apple TV+, with the others released weekly
Love film and TV? Join BBC Culture Film and TV Club on Facebook, a community for cinephiles all over the world.
If you would like to comment on this story or anything else you have seen on BBC Culture, head over to our Facebook page or message us on Twitter.
And if you liked this story, sign up for the weekly bbc.com features newsletter, called The Essential List. A handpicked selection of stories from BBC Future, Culture, Worklife and Travel, delivered to your inbox every Friday.