10 films to watch this December
(Image credit: Niko Tavernise/ Twentieth Century Fox)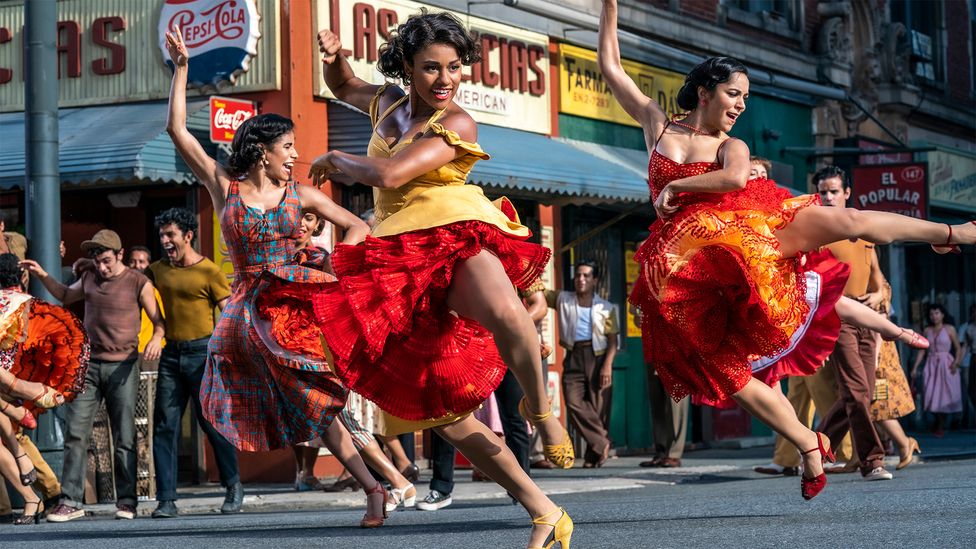 Stephen Spielberg takes on legendary musical West Side Story, Spider-Man is contending with the multiverse and Denzel Washington and Frances McDormand are in a spooky Shakespeare adaptation.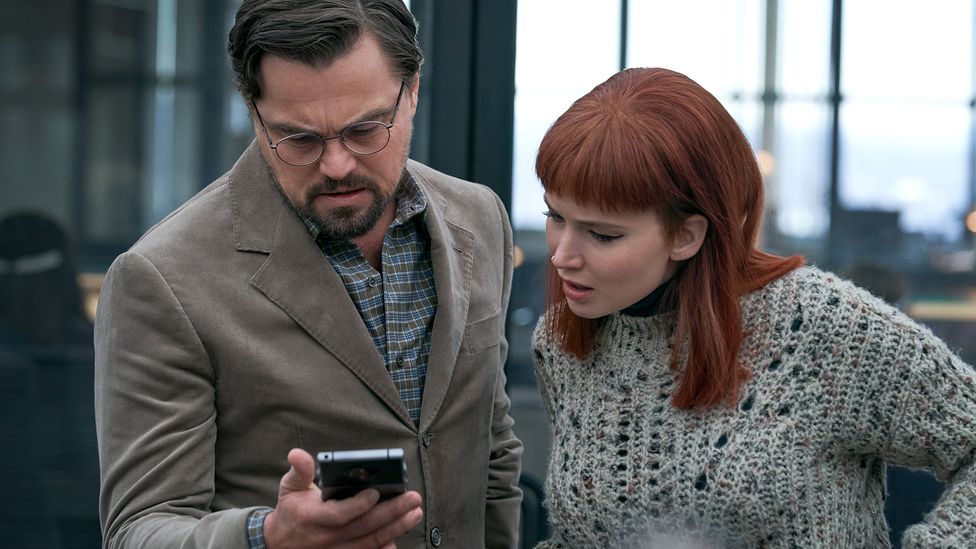 (Credit: Niko Tavernise/ Netflix)
Don't Look Up 
People are often slow to react to a cataclysm, whether it's a climate emergency or a global pandemic – and it was this tendency that prompted Adam McKay (The Big Short, Vice) to make his new satire, Don't Look Up. Jennifer Lawrence and Leonardo DiCaprio play two astronomers who have calculated that a "planet killer" comet is going to smash into the Earth, killing everyone. But the US president (Meryl Streep) is just one of the many people who refuse to face the facts. The rest of the all-star cast includes Rob Morgan, Jonah Hill, Timothée Chalamet and Ariana Grande. "It's not the most high-concept bizarre idea," McKay told The New York Times, "the idea of a disaster movie in which people don't necessarily believe that the disaster is coming. It goes back to the trope of the mayor from Jaws… I call it a dark comedy."
In selected cinemas from 10 December, and on Netflix from 24 December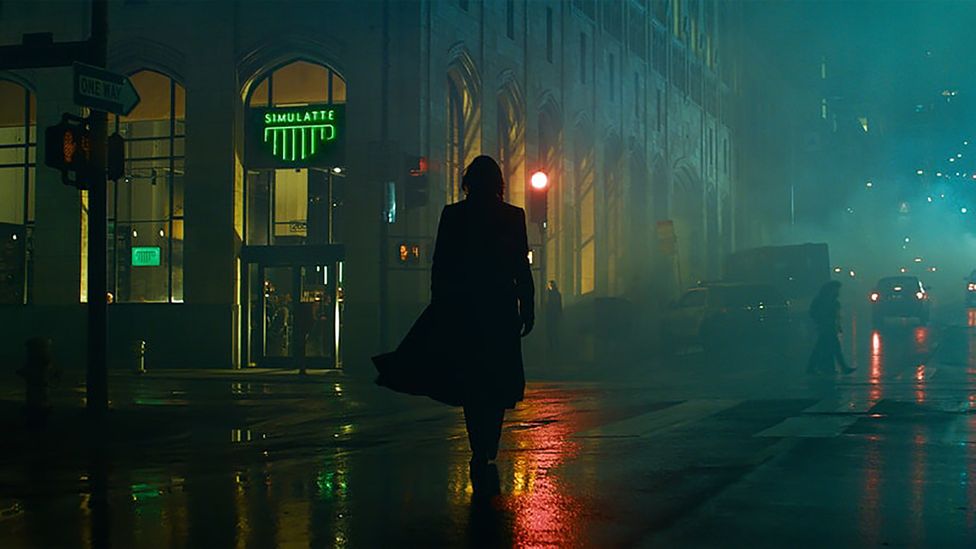 The Matrix Resurrections
Almost two decades after The Matrix Revolutions rounded off the Matrix saga – or so it seemed – it's time to take the red pill once again. The story is that Neo (Keanu Reeves) has been living as plain old Thomas A Anderson, with no memory of his heroics as a robot-bashing, kung-fu-kicking messiah, and no knowledge of his relationship with Trinity (Carrie-Anne Moss). Then, of course, everything changes. A few notes of caution: this is the first Matrix film to be directed by Lana Wachowski without her sister Lilly, and two of the series' best actors – Laurence Fishburne and Hugo Weaving – aren't returning. Still, the action-packed trailer looks suitably eye-popping, and, thanks to Mark Zuckerberg, virtual reality and the metaverse is a hot topic once again.
Released internationally on 22 December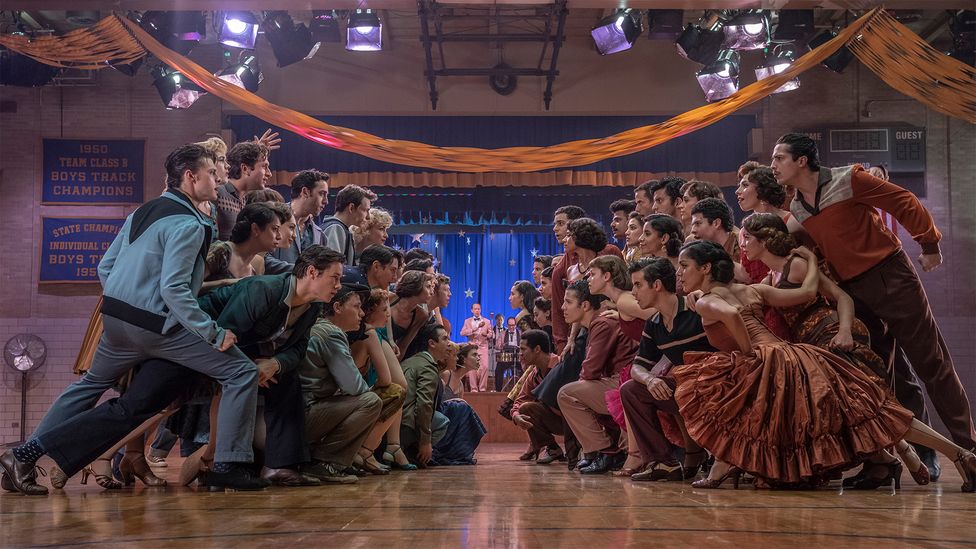 (Credit: Niko Tavernise/ Twentieth Century Fox)
West Side Story
The original 1961 film of West Side Story, directed by Robert Wise and Jerome Robbins, is renowned as one of the finest Hollywood musicals ever made. A New York-set update of Romeo and Juliet, it was the biggest box-office hit of the year, and went on to win 10 Oscars, including best picture. Why, then, should anyone watch a new take on the same material? Well, one answer is that this West Side Story is directed by Steven Spielberg. Another answer is that Stephen Sondheim, who wrote the lyrics to Leonard Bernstein's music, has given it his seal of approval. "It's really terrific," he said on The Late Show with Stephen Colbert. "And for those of you who know the show, there are going to be some real surprises in it, because Tony Kushner who wrote the screenplay has done some really imaginative and surprising things with the way the songs are used in the story, and the whole thing has real sparkle to it and real energy… Spielberg and Kushner really, really nailed it."
Released internationally on 10 December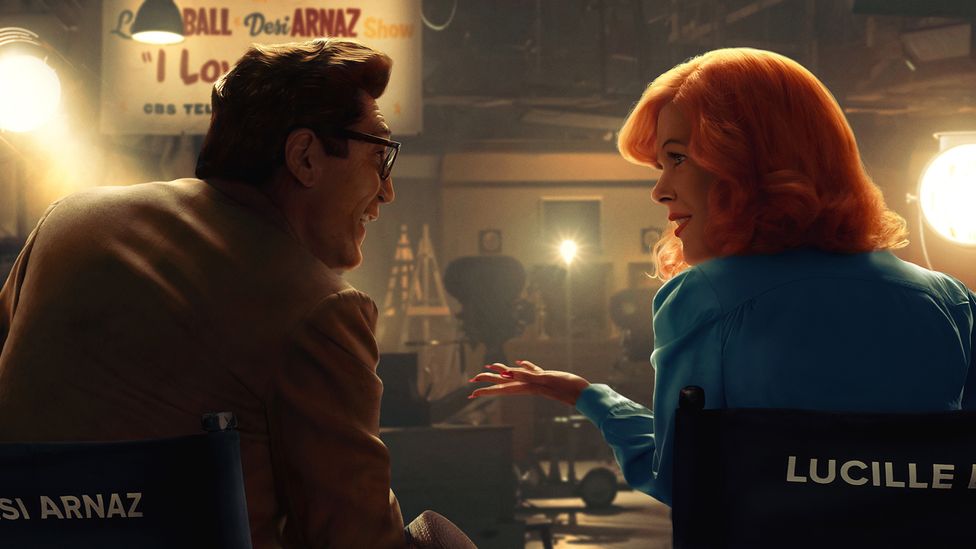 Being The Ricardos
I Love Lucy was a phenomenon, watched by tens of millions of Americans every week in the 1950s. If that weren't unusual enough, the sitcom's stars, Lucille Ball and Desi Arnaz, were married – and they owned the studio where the series was filmed. But they had their problems. Written and directed by Aaron Sorkin (The West Wing, The Social Network), Being The Ricardos shows what happened when one tabloid accused Lucille (Nicole Kidman) of being a Communist and another accused Desi (Javier Bardem) of having affairs, just as the couple was about to start rehearsing an episode of I Love Lucy. Lucille and Desi's daughter Lucie Arnaz may be biased, but she said on YouTube that the film was "frickin' amazing" adding that Sorkin "captured the essence of that time in their lives so well, he captured the heart of my mother and my father, their relationship… the tension that was brought on in this particular week when all hell broke loose."
Released on 10 December in the US, and on Prime Video from 21 December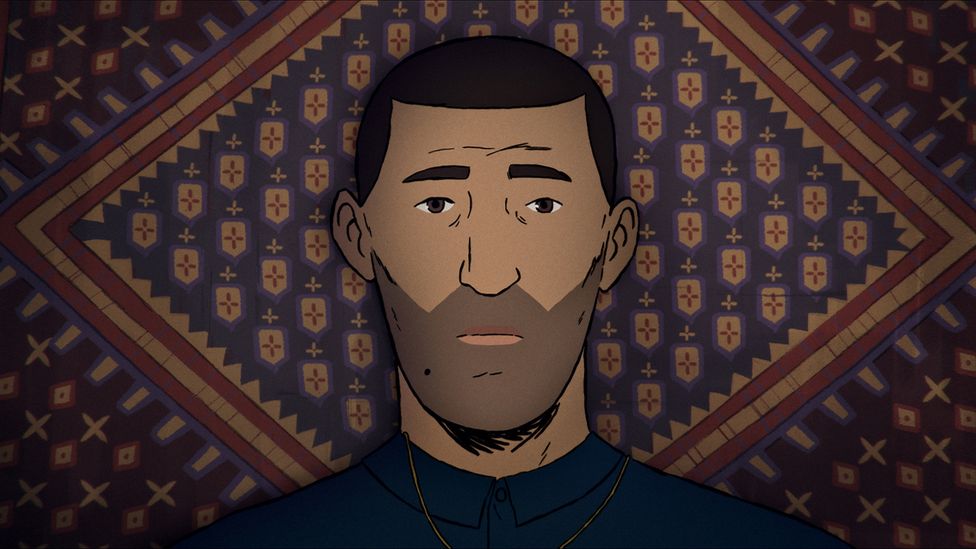 Flee
In this heart-wrenching Danish documentary, Jonas Poher Rasmussen interviews his friend Amin about his traumatic experiences as an Afghan refugee. Amin remembers his years as a child in Kabul, his family's flight from the Taliban, his soul-crushing limbo in Moscow, and his unbearably grim dealings with the human traffickers who took him to Denmark. It's hard to imagine a more important film, but Flee doesn't just do the vital job of humanising refugees, it also breaks new ground as a documentary: Rasmussen has made a film in which comic strip-style animation is used for Amin's memories, and charcoal etchings are used for his fears and nightmares. "Rasmussen's miraculous memory piece… gently mines the depths of its subject's journey with eloquence," writes Tomris Laffly in Harper's Bazaar. "A feat of humanistic filmmaking, this is a movie we will be celebrating all through next year's awards season and talking about long after."
Released on 3 December in the US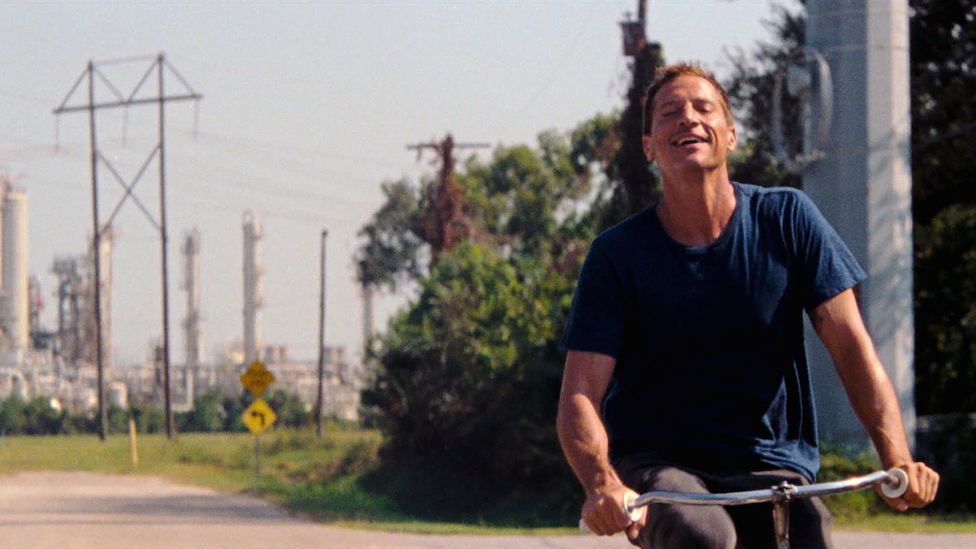 Red Rocket
Tangerine and The Florida Project director Sean Baker may have found his most unlikely protagonist so far in Red Rocket, another authentic slice of hard-scrabble American life. Mikey Saber (Simon Rex) is a past-it porn star who skulks back to his industrial hometown in Texas, sponges off his ex-wife, sells drugs, and plans to restart his career by exploiting a 17-year-old girl (Suzanna Son). He should be loathsome, but Baker has so much empathy, and Rex has so much goofy charm, that Mikey's heinous misadventures become strangely delightful. "It's a pleasure to put yourself in Baker's capable hands," says David Rooney in The Hollywood Reporter, "as he ambles through his loose story with its affectionate, slyly humorous character observations and immersive sense of place."
Released on 10 December in the US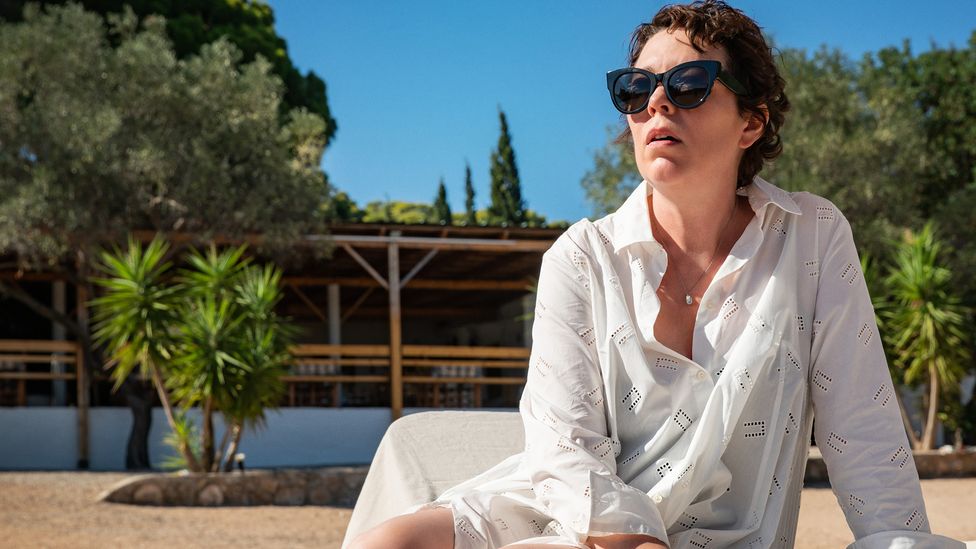 (Credit: Yannis Drakoulidis/ Netflix)
The Lost Daughter 
Olivia Colman has already won one Oscar (for The Favourite) and been nominated for another (for The Father). Don't be surprised if she gets a third nomination for The Lost Daughter, Maggie Gyllenhaal's directorial debut. As Charlotte O'Sullivan says in the Evening Standard: "It seems almost impossible that she'll be able to improve on past performances and yet, every time, she does." In Gyllenhaal's adaptation of Elena Ferrante's novel, Colman plays an academic on holiday on a Greek Island. She crosses paths with a family of gangsters, but she is more concerned by memories of her own tumultuous past: Jessie Buckley plays her younger self in flashbacks. "The film, like the book, offers sun, sea and sarcasm," says O'Sullivan, "as well as a dissection of misogyny, snobbery, ageism, crippling female guilt, everyday madness and the complex relationship between parents and children."
In limited US cinemas on 17 December, and on Netflix from 31 December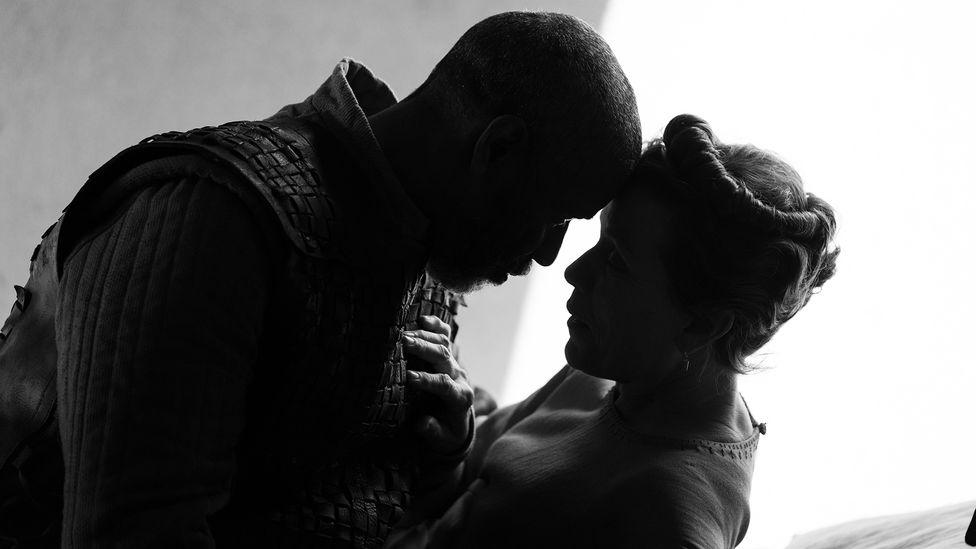 (Credit: Alison Cohen Rosa/ A24)
The Tragedy of Macbeth
For the first time in decades, Joel Coen has made a film without his brother Ethan, but he does have a worthy new collaborator: Shakespeare. Coen is hardly the first director to tackle Macbeth, of course, but his adaptation of The Scottish Play is searingly original, rejecting naturalism in favour of black-and-white expressionist cinematography, stark theatrical sets, and actors of all ages and accents, including Denzel Washington and Frances McDormand (Coen's wife) as Macbeth and Lady Macbeth. Dave Calhoun in Time Out says: "This ravishing, shadowy, eerie and often gloriously weird monochrome take on Macbeth… is short, sharp and savage," going on to say "it's a visual feast that's served with enormous respect for the essence of Shakespeare's words, even though Coen has shaved the text so that it moves at a furious pace… It's a creepy, bone-shaking triumph."
Released on 25 December in the US and Denmark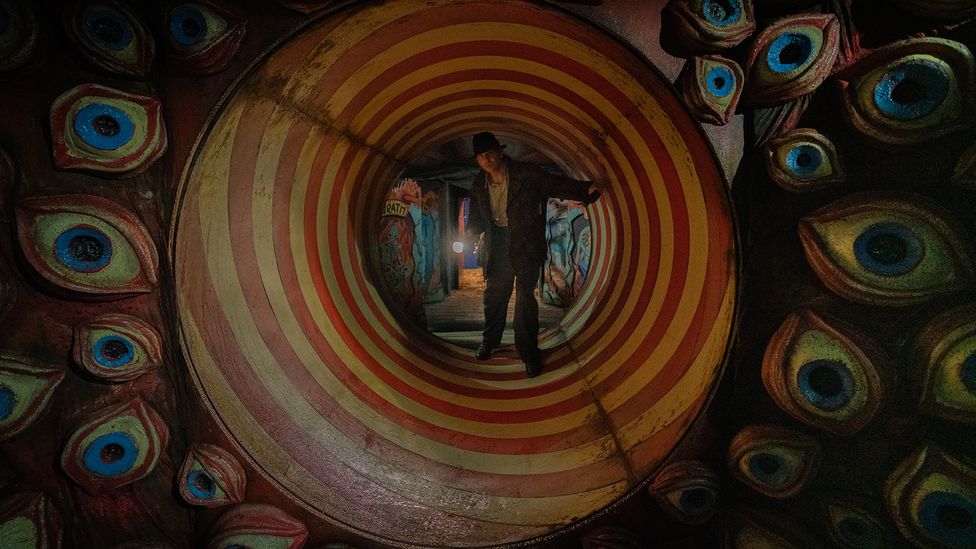 (Credit: Kerry Hayes/ 20th Century Studios)
Nightmare Alley
Guillermo del Toro's first film as director since his Oscar-winning The Shape of Water is also his first not to feature ghosts, aliens, vampire superheroes or any other supernatural creatures. Despite having a spooky title, Nightmare Alley is a shadowy crime thriller based on a 1946 novel by William Lindsay Gresham. Bradley Cooper stars as The Great Stanton, a conjurer who steals a mind-reading act from a clairvoyant (Toni Collette) in a low-rent carnival. He performs it in swanky nightclubs with his loyal girlfriend (Rooney Mara), but a seductive psychologist (Cate Blanchett) is onto his game. Nightmare Alley is a homage to the film noirs of the 1940s, but, Del Toro told Anthony Breznican at Vanity Fair, "I'm very interested in exploring the genre from a different point of view. Instead of a femme fatale, I have three very strong female figures and an homme fatale."
Released on 3 December in India, and on 17 December in the US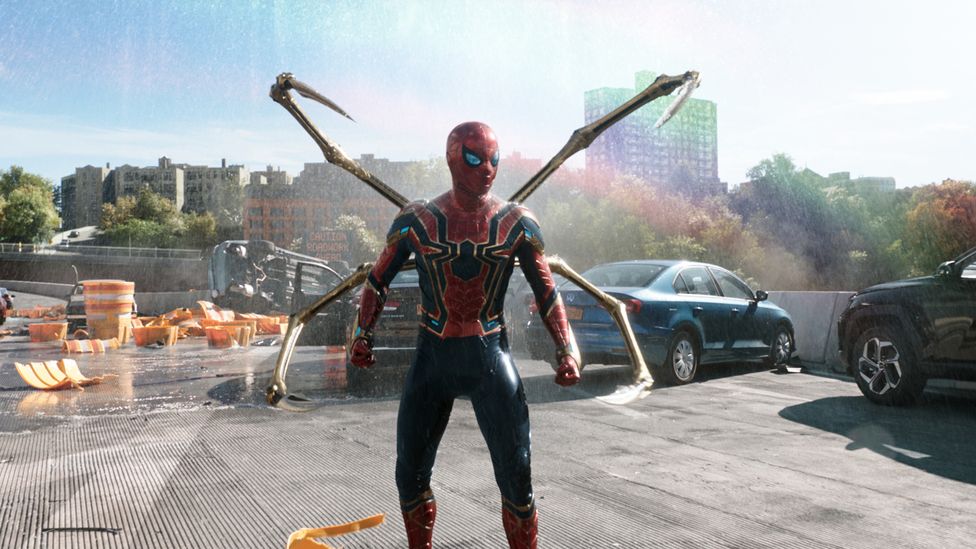 (Credit: Sony Pictures/ Marvel Studios)
Spider-Man: No Way Home
Now that Marvel's superheroes have saved the Universe, their next job is obvious: they have to save the multiverse. In the third of the Spider-Man blockbusters starring Tom Holland, the teenage web-spinner accidentally opens a portal to numerous parallel realities. The postmodern gimmick is that he finds himself up against Alfred Molina's Doctor Octopus, who fought the Tobey Maguire incarnation of Spider-Man, and Jamie Foxx's Electro, who fought the Andrew Garfield incarnation. And, who knows, he may even bump into Maguire and Garfield themselves. Sounds fun? Errr… well, apparently not. "What people will be really surprised about is that it's not fun, this film," Holland told Total Film. "It's dark and it's sad, and it's going to be really affecting. You're going to see characters that you love go through things that you would never wish for them to go through." 
Released internationally on 15 December
—
Love film and TV? Join BBC Culture Film and TV Club on Facebook, a community for cinephiles all over the world.
If you would like to comment on this story or anything else you have seen on BBC Culture, head over to our Facebook page or message us on Twitter.
And if you liked this story, sign up for the weekly bbc.com features newsletter, called The Essential List. A handpicked selection of stories from BBC Future, Culture, Worklife and Travel, delivered to your inbox every Friday.